UAE's Real State of Real Estate
Langscaping Real Estate Sector
UAE's Real State of Real Estate
Real Estate sector in UAE, and in Dubai more specifically, is a vital contributor to the national GDP. With a contribution of 7.2% in GDP growth in 2019, the trend of major contribution to the national GDP continues consistently between 6.3% and 7.2% for period between 2012-2019 (Dubai Land Department 2020). Although we might not have a complete picture yet about the growth in 2020-2021 with a heavily pandemic-struck sector, it is rather incomprehensible to not consider the impact of this sector in contribution to UAE and Dubai's economic growth, even with the clear decreasing and plummeting trend in transactions 2013-2019.
SECTOR GROWTH IN 2021? INCOMPLETE PICTURE STILL
This decline climate is coupled with a drop in residential units' sale price by around 7% and rents by 9% between 2018-2019 (Deloitte 2020). ADRs (Average Daily Rates) continue to feel the downward pressure because of too many keys offered in 2019, as we indicated in this insight). This downward movement is mainly affected by the COVID-19 pandemic which also slowed down demand for workplaces with enormous pressure on retail rents still looming.
So how did the Real Estate langscape look like in the past period? Have Real Estate developers adapted to these drastic changes in scene? Has the language been utilised to pump confidence and hope in potential clients? Consult Upgrade team has the answers for you.
METHODOLOGY
With over 1 million words in corpora size, Consult Upgrade Team collected data and content from websites and social media feeds from 6 of the biggest Real Estate developers in UAE: 1 major developer in Abu Dhabi, and 5 Dubai-based developers. The choice of subjects was based on size and current active status of developments. The analysis of website content was conducted on English content, while Social Media analysis covered Arabic and English content.
We applied our own methodology in analysing the data. Consult Upgrade methodology is a set of unique innovative data processes in which we apply quantitative and qualitative analyses technique to the aggregated data, informed and guided by a custom-made pragmatic, linguistic and psycholinguistic coding framework. We look at what the language collected can tell us about the sentiments of content writers, their personal traits, the drives behind their behaviour, and we look at key themes & word frequencies through our bespoke AI powered coding system designed for this particular research.
THE FINDINGS:
RANKING KINGS? ALMOST
Comparing the performance of the Real Estate sector content with other industries in UAE, Real Estate developers fared quite well compared with other industries, especially when it comes to Behaviour Drive where they outperformed Hospitality Sector with a good margin. But the sector came second in Personality Traits score and 3rd in Sentiments and Emotions index as we will explore, in details, the main reasons behind it.
Consult Upgrade Index – Industry Ranking
THE FINDINGS:
CONTENT CONTENT & THE ANTI-SOCIAL SOCIAL MEDIA
Data shows disparities between the content of websites and that of social platforms. While it is understandable that website content is much more studied, prepared, and thought of, social media can wreak havoc on whatever good work done on website level. While all developers show lack of ambition in their social media content compared to their websites, the case of Dubai Developer 2 is particularly interesting with the social media content showing "Melancholy", "Stress", "Anxiety Proneness", lack of "Organisation", and "Neuroticism". The lack of ambition in content impacts negatively an already troubled industry because of COVID-19. While instead of assuring and appealing to potential buyers, "Sociable" traits are quite all over the place for Dubai Developer 2, 3, and 5! Surprisingly, Dubai Developer 4, which is considered one of the biggest in the region, has shown a poorly written website content as it shows lack of "Ambition", increase in "Ingenuity", "Stress Prone" traits, "Passiveness", a non-energetic "Lethargic" content, and least "Liberal" tone which explains the increase in "Assertiveness" and "Discipline" traits.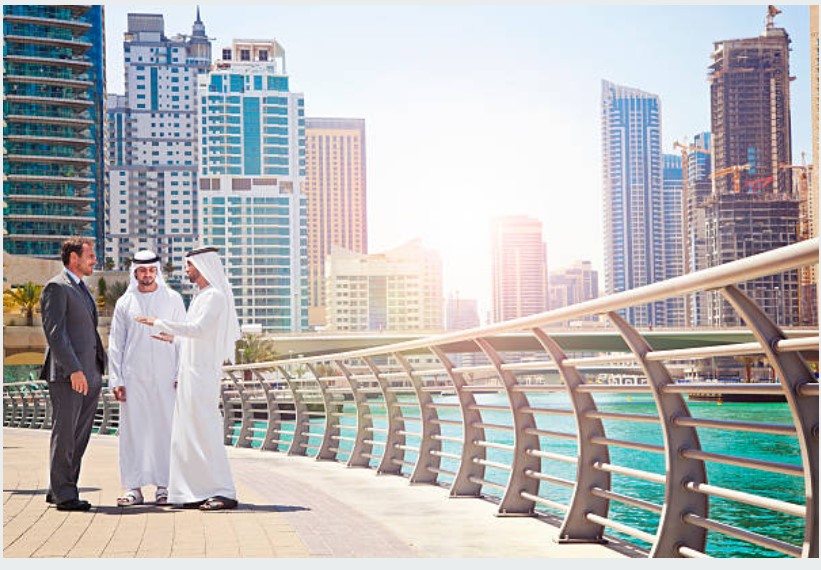 At

Consult Upgrade

, we provide a complete set of solutions, analyses, insights, recommendations, contents, and training of your organisation to help you achieve your business and strategic targets. Whether it is a matter of survival, sustaining business, or even growth, Consult Upgrade is ready to partner you in your journey to success.


Click Here to Know More
THE FINDINGS:

WHEN IT RAINS, IT POURS
The above developers' issues with social media and website content continue with the analysis of sentiments and emotions. Despite having "Admiration", "Gratitude", "Joy" and "Love" as dominating sentiments of both website and social media content across all six developers, Dubai Developer 2 continue shooting themselves in the foot with their social media content showing a shocking 15.4% "Fear" sentiments and 6.6% "Sadness" (see "melancholy" reference above), adding up to a total of 28.7% of negative sentiments and emotions expressed in social media (the closest is Dubai Developer 5 23%, the lowest is Dubai Developer 1 with 4.9%). Website's fiasco emerges for Dubai Developer 5 with astonishing percentage of "Disgust" and "Sadness" emotions in their website (9.2% and 4.8% respectively); however, their social media content makes up for this failure of website with increases in "Amusement" and "Curiosity" while scoring the lowest display of negative emotions and sentiments with all adding up to 4.5% only.
THE FINDINGS:

FRAGMENTED DRIVE
Behaviour drive indicators reflect on what sort of motivation is behind the text and what sort of behaviour can be relate to the author of the content. With 6 types of behaviours being measured, the roller coaster of performance of Real Estate developers continues as all developers show very little drive behind their social media content. Compared to the content of their social media platforms, the website content of all developers shows 1.6 times more drive. The ridiculously low score in behaviour drive is catastrophic for Dubai Developer 5 scoring the lowest scores in both types of content comprising an only 10% of all drives (compared to an ideal 16.6% and to 20% and 19% of Dubai Developer 4 and Abu Dhabi Developer respectively).
Despite clear drives of "Affiliation", "Power", and "Achievement" in website content, social media's content is shy on all aspect except reflecting "Affiliation" behaviour and a little of sense of "Achievement". "Power" and "Reward" drives are completely outside the behaviour spectrum for social media content.
CONCLUSION

So who came on top of all developers?
Comparing the performance and scores of all 6 developers when it comes to Personality Traits, Sentiments/Emotions and Behaviour Drive, there was no clear developer that outshined the competitors in all domains, apart from Dubai Developer 1 who came 1st in Personality Traits and Sentiments/Emotions' scores, and Abu Dhabi Developer who was consistently between 2nd and 3rd places in all domains.
RECOMMENDATIONS
STOP BUILDING NEW SHIPS OUT OF OLD WOOD!
A very fine line distinguishes an average content from an amazing one! Despite all the money in advertising and marketing budgets, developers opt to use the very same old tools to sell a modern house, a villa, or an apartment! The reluctancy and inability to utilise the right tools and instruments to design, execute, and deliver messages will punch a new hole in an already sinking industry. Thanks to COVID-19, tightening up salaries continue while the right resources keep on diminishing (human and creative). Developers and businesses must use this pit-stop to reflect and rethink their strategies in marketing their projects! Developers need to realise and admit that the new wave of buyers have specific needs and that they cannot impact their decision while utilising same old boring, conservative, and already depressing content (see above). Consult Upgrade offers a ground-breaking scientific mind-reading of your potential buyers, markets, competitors, and provide you with critical data, derived from our psycho-linguistic analyses, to help you achieve your targets. As in the end, Location, location, location is working no more!
---
Consult Upgrade

provide an in-depth linguistic and psychological analysis by harnessing and decoding the language used whether in social media, website, newsletters, campaigns, or any other medium. We know that one of the keys to a healthy business, is an understanding how language works while manipulating it to yield and return profit, and to achieve your business targets.
---
For full report and data contact us at

Consult Upgrade

or if you would like to have insights on your market, brand, marketing campaigns or your clients. At Consult Upgrade, we help you by:
– Collecting critical data about your content, clients, market, competition, and brand
– Delivering analyses, recommendations, and training on how to improve your campaigns, content, and brand outlook
– Auditing, designing, and developing new content to help you achieve your goals and targets
---
References:
Deloitte. (2020). Middle East Real Estate Predictions: Dubai. https://www.deloitte.com. https://www2.deloitte.com/content/dam/Deloitte/xe/Documents/realestate/me_real-estate-predictions_dubai-2020.pdf
Dubai land department – Annual report: Real estate sector performance 2020. (n.d.). دائرة الأراضي والأملاك – الصفحة الرئيسية. https://dubailand.gov.ae/en/open-data/research/annual-report-real-estate-sector-performance-2020/#/
---
Consult Upgrade
help you get similar insights on your content, your brand, your social media and client interaction. Simply contact us in the form below: